Photo: Euroradio
The 32nd anniversary of Chernobyl Disaster is being marked in Minsk today. The authorities have allowed citizens to gather near the cinema house Kastrychnik at 6 p.m. and start walking towards Chernobyl Chapel in Arlouskaya Street at 6.30 p.m. A mourning meeting will start there at 8 p.m. It will last for 30 minutes.
The manifestation is usually attended by representatives of opposition parties and movements and atomic power opponents. Euroradio is making an online report on the spot:
20:35
The action has ended. Nobody has been detained but some participants may still be arrested on the way home. Euroradio will keep monitoring the events.
20:28
The meeting participants are singing Strong God.
20:26
Chernobyl Way 2018 resolution has been adopted.
20:26
Astarvets Way will be organized on the 26th day of every month in Belarusian cities situated on the way from Minsk to Astravets. The first action will be held in Zaslauye on May 26.
20:25
Pavel Sevyarynets is reading out the resolution of Chernobyl Way 2018. People demand to stop the construction of the NPP in Belarus and the agricultural activity in Chernobyl territories and to restore the social benefits for disaster fighters. They also demand to stop repressions, provide the freedom of speech and assembly and conduct a fair election.
20:20
19:59
It is beautiful: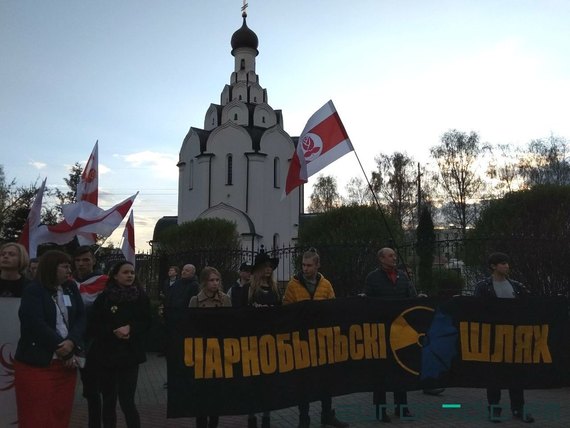 19:55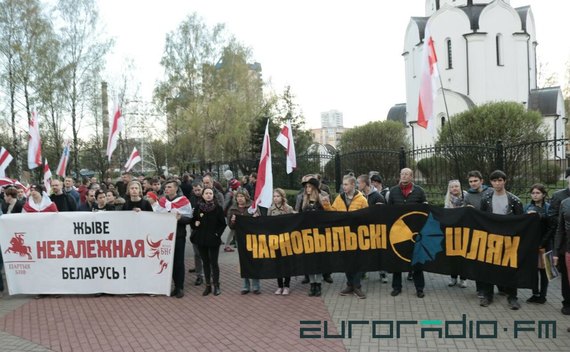 19:50
The mourning meeting has started!
19:09
There are a lot of young people at the action. Some of them have even brought their dogs: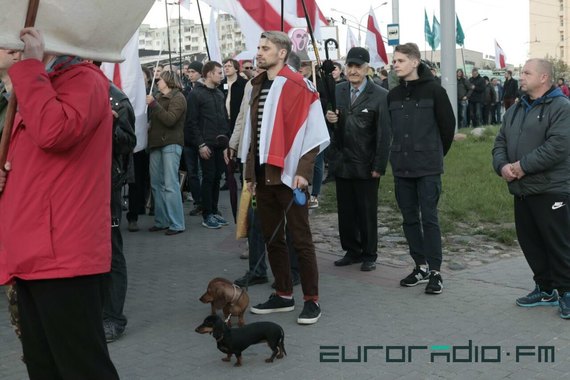 Photo: Euroradio.
19:06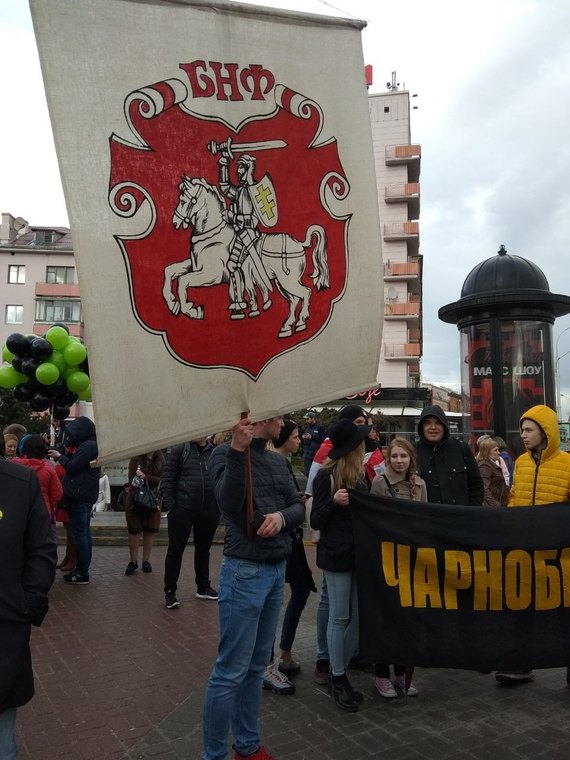 Photo: Euroradio.
18:59
Pensioner Nina Bahinskaya, the conscience and frequenter of opposition actions: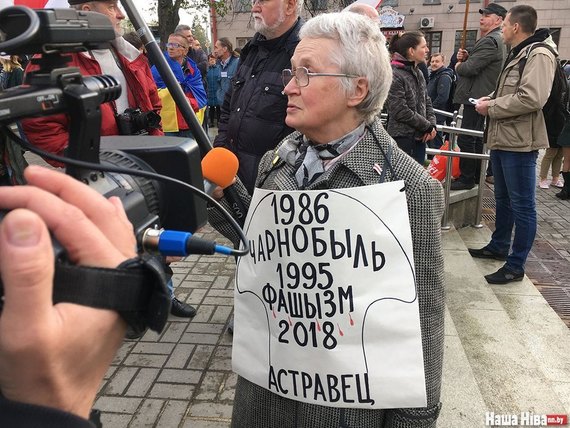 Photo: Nasha Niva.
18:57
Chernobyl Way 2018 has reached the intersection of Surhanau and Yakub Kolas Streets. This is 800 metres out of the 3 km people will walk today.
18:50
There are not many people:

Photo: @control_by
18:44
A provocation attempt has been made: some man started shouting at a priest: "What are you doing here? Aren't you a priest? Everyone is a rebel here!"
18:36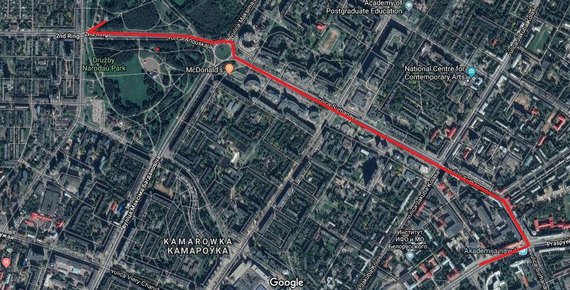 18:32
Chernobyl Way 2018 has begun! The column is moving.
8:30
What is it about? Not really clear: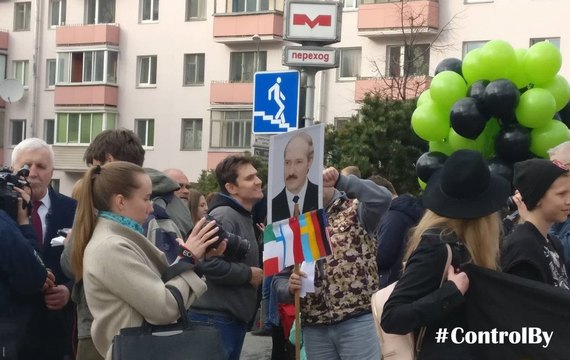 Photo: @control_by
18:28
People are shouting "Release political prisoners" form the other side of Independence Square. The activists are holding fires:
Photo: Euroradio.
 
18:26
5 minutes before Chernobyl Way. About 300 people have gathered near the cinema house Kastrychnik.
 
18:24
These activists are risking a lot. It is forbidden to hide your face at mass events in Belarus: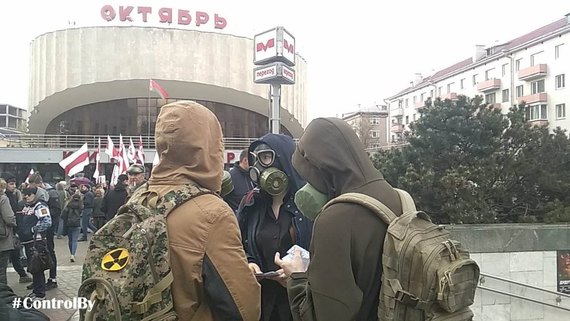 Photo: @control_by
 
18:22
Dropped 'reactor frame"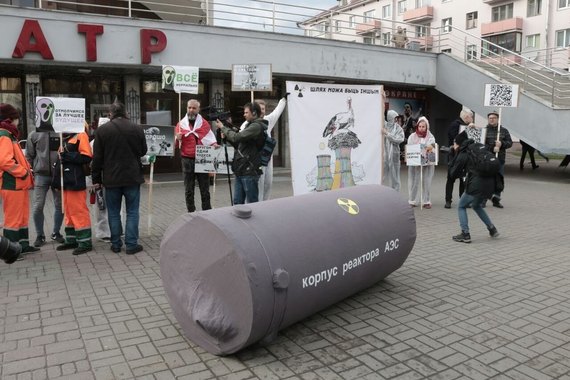 Photo: Euroradio
 
18:20
The greens have brought their posters with motivating messages like "Do not do anything, sit down and keep quiet".
18:02
Fences near Chernobyl Chapel.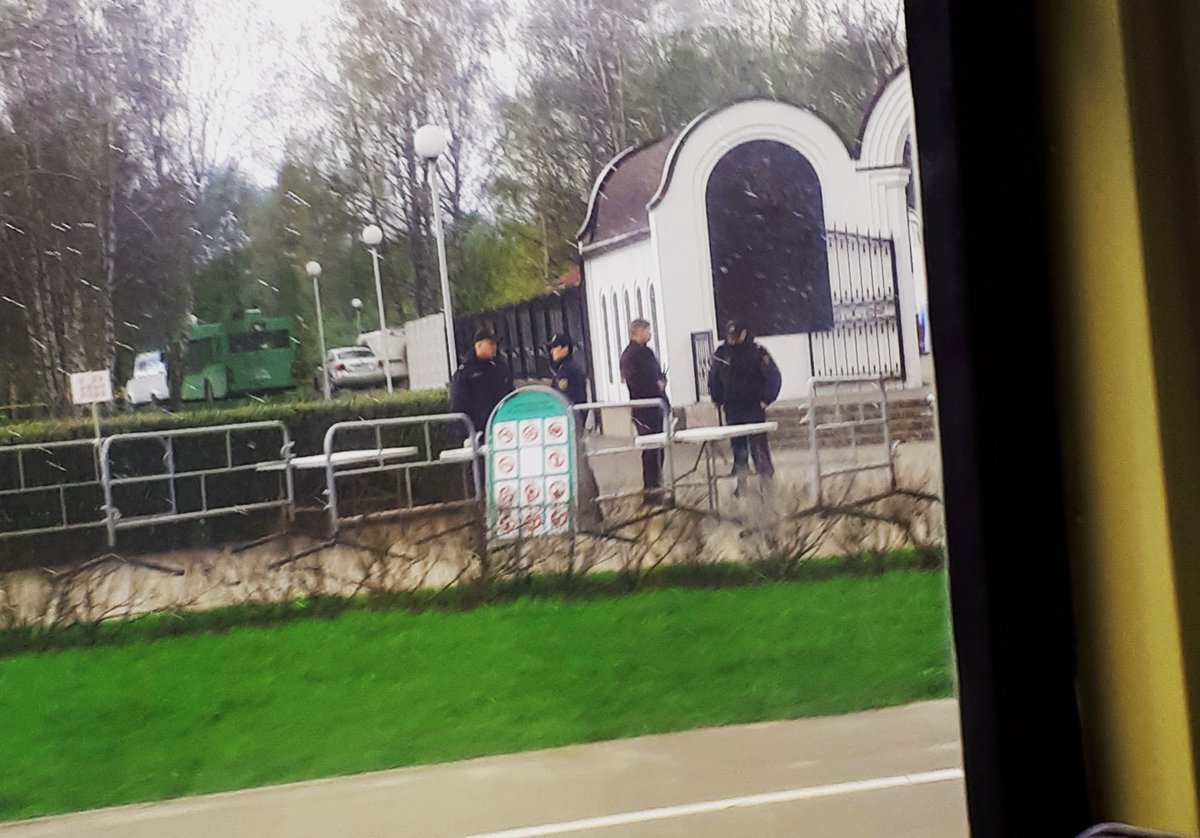 17:56
The first participants of the action are using political mottoes – posters showing imprisoned opposition activists Paliyenka, Zhamchuzhny, Avatarau and Baranovich.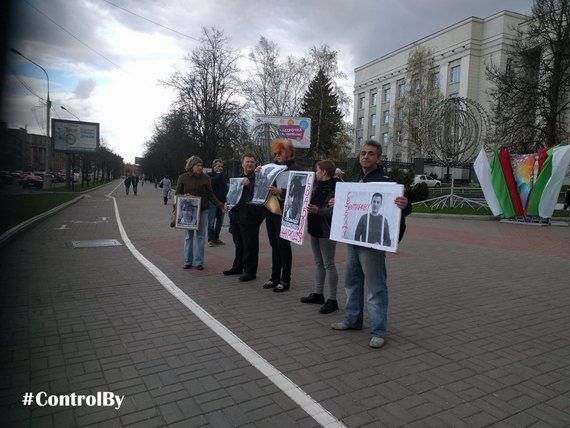 17:52
What will happen today?